Fasting Transformation Summit Encore Weekend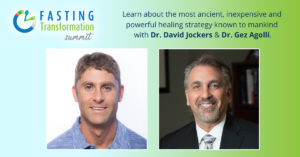 Saturday, January 26, to Sunday, January 27, 2019
Don't miss Encore Weekend at the Fasting Transformation Summit!
29 fasting expert talks — unlocked all weekend!
Learn to properly fast… in ONE weekend!
This weekend is Encore Weekend at The Fasting Transformation Summit! If you missed some of last week's life-changing expert talks, they'll all be unlocked starting Saturday, January 26, at 10am U.S. eastern (New York time)! Learn how you can use this ancient and powerful strategy as a tool to improve resilience to stress, mental sharpness and physical performance.
Missed The Fasting Transformation Summit
Click here if you missed the summit, then you missed the FACT that fasting is an ancient healing practice that dates back to the beginning of mankind, when our bodies were forced to adapt to times of famine and food scarcity on a regular basis — it STILL costs nothing to practice and could transform the health of every cell in your body!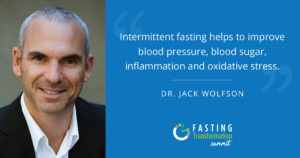 Find a few minutes to learn from the "FAN FAVORITE" talks:
+ Fasting Strategies for Weight Loss and Metabolism by Dr. Jason Fung
+ Creating a Fasting Lifestyle for Hormone Optimization by Dr. Daniel Pompa
+ Fasting and Its Impact on Brain Health by Dr. David Perlmutter
+ 12 Research-Based Benefits of Fasting by Dr. David Jockers
+ Fasting, Ketosis and Cancer by Dr. Nasha Winters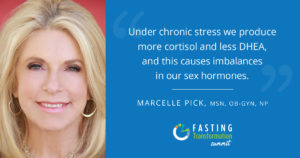 + Fasting and Inflammation by Dr. Peter Osborne
+ And more!
Here's how BEST to take advantage of this expert health information:
—>1. Register immediately to join me for Encore Weekend, it is completely free.
—>2. Purchase the expert talks to watch at your own pace (which also helps me continue to reach people with our message and mission)! SALE ENDS MONDAY!*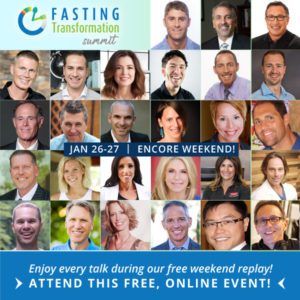 *When you purchase the talks, you gain long-term access to learn from them at your own pace, plus access to the transcripts AND you unlock the bonus eBooks and eGuides from these amazing speakers!
I hope you take advantage of this tremendous opportunity to learn… for free!
Thanks
Jimmy
P.S. I fast every day! Please find time in your schedule to catch some of the "featured" talks — you'll see how incredible this event truly is!