I want to help you manage your type 2 diabetes naturally. Controls For Diabetes may collect a share of sales or compensation from the links on this page.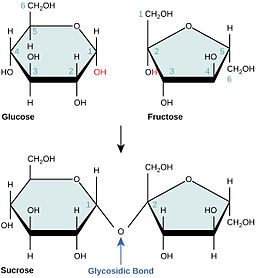 Do Carbs Affect Blood Sugar?
The body receives fuel from 3 kinds of foods (building blocks): carbohydrates, fat, and protein. Carbohydrates (carbs) are plants such as vegetables, fruits, grain, milk, and sugar cane. Protein comes from animal products such as eggs, meat, fish, chicken, cheese, and dairy. Fats come from fatty vegetables such as avocados, olive oil, and nuts. Do carbs affect blood sugar? Definitely, but you need to understand how the digestive system functions.
The digestive system made up of the stomach and small intestines breaks down each of the building blocks before absorption into the blood stream. Hormones are molecules that deliver messages to a target cell. Insulin secreted by the pancreas delivers the message to most body cells to take glucose out of the blood to use for energy.
For message delivery, hormones must attach to the target cell by binding to receptors on the cell surface, much like a lock and key. Insulin acts on the insulin receptor to bring glucose into the cell. Insulin is the key and fits perfectly into the lock (the receptor). The door opens, and glucose enters.
Reference Dr. Jason Fung – The Obesity Code: Unlocking the Secrets of Weight Loss.
What is blood sugar?
Blood sugar is known as blood glucose or glucose. It is glucose that is broken down from refined carbs such as table sugar, bread, rice, potatoes, and pasta. The chemical formula of glucose is C6H12O6 and is a simple carb called a monosaccharide. Reference from http://www.biology-pages.info/C/Carbohydrates.html.
Sucrose is known as table sugar, composed of 2 monosaccharides bonded together from fructose and glucose. Fructose is the sweet part of sugar and goes straight to the liver and is stored as fat. In the US only sucrose can be called sugar. All of the other sweeteners which are carbs cannot be called sugar. Note that Sugar-Free on a package means that it is supposed to be a healthy or low-calorie substitute and they are replacing sucrose with another sugar related to it. They are all from the sugar family of sucrose.
Carbohydrates are chains of sugars, broken down into smaller monosaccharides. When the glucose enters the bloodstream, the body needs insulin to process the glucose. It will need very little for the amino acid and fatty acid, from animal products and fatty vegetables.  Dietary fiber is not broken down through digestion; it moves through the body without being absorbed and usually expelled as waste.
Body Cells
All cells in the body can use blood sugar (glucose). Certain foods, particularly refined carbohydrates, raise blood sugar more than other foods. The rise in blood sugar stimulates insulin release. At mealtimes, ingested carbohydrate leads to more glucose being available than needed. Insulin helps move this flood of glucose out of the bloodstream into storage for later use.
The body stores glucose by turning it into glycogen in the liver, this process is called glycogenesis. (Genesis means "the creation of," so this term means the creation of glycogen.) Glucose molecules are connected together in long chains to form glycogen. Insulin is the main stimulus of glycogenesis. The body can convert glucose to glycogen and back again when needed.
But the liver has only limited storage space for glycogen. Excess carbohydrates become fat, this process is called de novo lipogenesis. (De novo means "from new." Lipogenesis means "making new fat." De novo lipogenesis means "to make new fat.")
Glucose Test
There are methods to test glucose and can be performed by a 10-hour fasting, and then a blood sample is taken. Another test is the 2-hour, and 3 hour glucose tolerance test (GTT) – for this test, the person has a fasting glucose test done, then drinks a 75-gram glucose drink and is retested. This test measures the ability of the person's body to process glucose.
Over time the blood glucose levels should decrease as insulin allows it to be taken up by cells and exit the blood stream. I am not a fan of this test as it causes the glucose to spike sharply. A type 2 diabetic does not need to take this test, it only confirms.
I use a Contour EZ Next glucometer with test strips, any carb can be tested this way. To verify that a carb does affect blood sugar. Set a baseline by checking glucose before ingestion of a carb, or protein, then take a  glucose reading 45 minutes after ingestion. Fats will not have any impact on glucose or insulin.
Watch your Carbs
If you want to eat carbs, then you will need to do some carb counting. Dr. Bernstein (the legendary diabetologist) recommends that the carb intake per day equal 42 grams or less.  If you follow this guideline, you should be golden. Take note; everyone is different and you will have to experiment on yourself.  Obviously if you eat a bag of potato chips you have defeated the purpose. By following a Low Carb High Fat (LCHF) Diet, or Ketogenic diet you should be good.
Now that you know which foods you should not eat and to keep the carb count down, I would suggest you eat the following foods:
Leafy vegetables, meat, chicken, fish, eggs, high fats, butter, olive oil, cheese, avocados, cauliflower, broccoli, coconut water, water, coffee, tea, onions, tomatoes, high-fat unsweetened yogurt, and nuts in small quantity. Fruits are OK in very limited quantities too.
Consult your doctor before making any dietary changes. Only you can help yourself, go to your doctor and get your Hemoglobin A1c test. Then get a glucometer to check yourself at home.
Please take action, try to follow the simple guidelines. Only you can help yourself. I am on your side, with a little bit of self discipline you can control your carb intake so as not to raise your blood sugar.
Finally, do carbs affect blood sugar? The answer is yes, carbs and protein affect blood sugar. A type 2 diabetic must severely limit the amount of sugar, added sugar, and processed foods. Keep your blood sugar low and your insulin resistance will normalize also.
I welcome and appreciate comments, question and concerns. Please send me an email.
Many thanks for dropping by and reading this post.
To your good health.
References
Carbohydrates  http://www.biology-pages.info/C/Carbohydrates.html.
The Obesity Code: Unlocking the Secrets of Weight Loss, Jason Fung, Greystone books, 2016.