I want to help you manage your type 2 diabetes naturally. Controls For Diabetes may collect a share of sales or compensation from the links on this page.
Lose Weight Keep It Off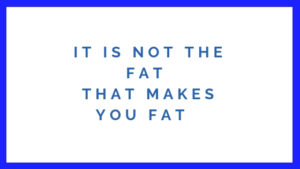 The U.S. weight loss market, worth a record $66 billion, even though the number of dieters has declined. A good reason is the growth of the size acceptance and body positivity movement. Consumers would rather use Do-it-yourself plans like free diet & fitness apps. Healthy consumers are avoiding processed foods and artificial ingredients, but food companies have adjusted and sales are coming back(1). Can you lose weight keep it off?
Let's start out by making this perfectly clear. It is not the fat that makes you fat, says Dr. Mark Harman. What is that you say? It is the excessive processed food consumption that makes you fat. Sugar is the main culprit. Candy, soft drinks, fast food, refined processed foods, anything rich in carbohydrates and cooking in vegetable and hydrogenated oil.
Let's get into the right mind set and be prepared for change. I will show you how you can use brain basics to replace bad habits with good.
What are habits?
Habits are involuntary behaviors controlled by the subconscious mind. Studies have shown that 40 to 95 % of behavior is from habit. Let's say that you used only 50 % of your subconscious mind, this would mean you are on automatic pilot(2).
Walking up the stairs is an example and once you are at the top you won't remember you walked to the top of the stairs. Habits whether good or bad are choices that we make and then stop thinking about but continue doing every day. When you think about your habits, it does not matter whether it is good or bad is learned, this means habits can be unlearned.
Change your bad habits you can change your life, it is as simple as that. Going on a diet is a perfect example and if you have done that before this will be easy. Why? You are willing to make a change for the good. It does not matter that the diet failed. Look at that diet failure as a lesson on what not to do.
Overweight and Obesity
According to data from the National Health and Nutrition Examination Survey (NHANES) in the US, 2013–2014
1 in 3 adults are overweight.
More than 2 in 3 adults were considered to be overweight or have obesity.
More than 1 in 3 adults were considered to have obesity.
About 1 in 13 adults were considered to have extreme obesity.
About 1 in 6 children and adolescents ages 2 to 19 were considered to have obesity.
Gary Taubes said "Obesity is caused by carbohydrates, not by gluttony and sloth!"
Obesity and Insulin Resistance
Insulin sensitivity occurs across the human lifecycle, from puberty, to pregnancy and into old age. Increased carbohydrate intake and increased physical activity, are associated with insulin sensitivity fluctuations. Other factors such as stress, and lack of sleep contribute to insulin resistance. Cortisol, is released when you have a lot of stress. Research has shown that cortisol stimulates insulin, increases appetite and results in fat storage in the abdominal area.
Obesity is the most common pathological condition associated with insulin resistance.
Some obese individuals, despite being insulin resistant, do not develop type 2 diabetes. Pancreatic β-cells of the islet of Langerhans release adequate amounts of insulin that are sufficient to overcome insulin level reductions under normal circumstances, thus maintaining normal glucose tolerance(3). To be metabolically healthy means your insulin sensitivity is normal or close to 1.
Some people can be obese and be metabolically healthy obese. You are one of the lucky few, but for how long? On the other hand there is a close relationship between obesity and type 2 diabetes. According to the CDC, 87 % of obese people have type 2 diabetes. Moreover, obesity also has important associations with coronary heart disease and stroke.
Normal body fat content is:
10-20% for men
20-30% for women.
Increased calorie consumption, a decrease in physical activity has contributed significantly to obesity and type 2 diabetes everywhere. Not exercising at all, may be sufficient to cause obesity.
My Type 2 Diabetes
I have been a long time type 2 diabetic and lucky to not have had a stroke or heart attack from heart disease. Even though I was obese, sluggish, unmotivated, always tired, moody, cramps in my legs at night, feeling helpless and sorry for myself. I thought it would never end and could not tie it to toxic blood glucose.
Type 2 diabetes complications include: neuropathy; nephropathy, retinopathy, non-alcoholic fatty liver disease, and cardiovascular disease(4). End stage 85 % to 90 % kidney failure from high blood glucose means dialysis. Dialysis performs the job of the kidneys and filters your blood.
I decided to do something about it, more than 2 years ago I watched a video by Dr. Iulian Novac. How To Reverse Your Type 2 Diabetes Naturally and Easily. The video is made by Udemy and has a 4.7 out of 5 rating with 3,458 students enrolled.
This video changed my life. I decided to try his recommendations, and I did research to verify his statements. My main objective was to reduce my fasting glucose. I followed his steps and lowered my glucose and everything else seemed to fall into place.
I dropped 35 lbs., lowered my HgA1c to the low 5's, and lost 4 inches off of my waist. You are reading this post on my diabetic website. Furthermore, I have become obsessed with researching everything on type 2 diabetes.
Body Mass Index (BMI)
My BMI is at 25.3, which means it is above normal, but that does not mean anything to me. Everybody is different, some people are big, have a flat stomach and have a BMI above 25. Now if my BMI was at 35 or more, I might be concerned. The definition of average does not fit everybody.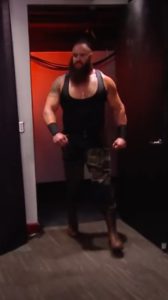 Braun Strowman a professional wrestler, stands 6′ 8″ 385 lbs., a former weightlifter has a BMI of 42.5. The man is massive, with a muscular body. Important to realize 42.5 is not a good description of his body. So let us not use the BMI, instead look at yourself in the mirror. How does it look? Do you need to lose weight? Are you type 2 diabetic?
Another method to determine obesity is to take a tape measure, and check your hip against your stomach. Measure right above the hip bone, that is your stomach, if it is more then you are overweight. As you lose weight or not measure your progress, do this once or twice a week and log. I did not do this but I looked at my belt and noticed it was 4 notches. Also all of my pants are loose and had to buy a smaller waist size pants. I am not complaining. So now start measuring your progress.
Fad, Yo-Yo and Crash Diets
Give all diet plans 2 to 6 months, 1 year tops and then they will fail. Why? Calorie restricted diets are the hardest to follow because sugar is still part of the diet. Restricting your favorite foods is a time bomb ready to go off and as soon you break down, boom, your back to the way it was. Let us be clear, all calories are not created equal. 1000 calories of sugar is not the same as 1000 calories of broccoli.
The sugar causes biochemical chaos and provides empty calories devoid of nutritional value. The broccoli in equivalent terms would provide 21 cups and you could not eat it. Let us say that you could eat it, you would eat all of the fiber and very few of the calories would be absorbed(5).
Even though energy wise they are the same, being processed in the body is a different thing. You must burn more calories than you consume, and you will lose weight, is just plain wrong.
1 diet plan does not fit everybody. Not surprisingly, how can it everybody is different. Motivation is lost, and the old routine of snacking will come back into your life. I know this because this has happened to me many times. I have tried many diet plans, if a plan goes longer than 2 months I am surprised.
My late night snack routine included a 10 ounce pop with a bag of family size chips. Consequently after years of junk food snacking, I became obese and insulin resistant. I hope this does not sound to similar because it is a path to type 2 diabetes. A routine like this is very hard to stop, so hard that you should not start. Ultimately, you will have to restrict your high carb processed food intake.
Steps before Losing Weight
Be open-minded and positive to change. Change your habits for the good. Experiment, test, and measure. Try things out for yourself, if it does not work out the way you want then change something. Get a blood glucometer if you do not have one, diabetic or not. Learn how to test your blood sugar.
Before making any changes in your lifestyle make sure you talk to a health professional like your doctor. Use some common sense, if something does not work for you then obviously you have to try something else. Dizziness or being light-headed means you are hypoglycemic, stop, gather your composure. Think, be prepared have water and an apple close by.
What works for me, may not work for you. Stay focused, research other diabetic websites, there are so many good sites on the net, double check everything I say. Read my posts, check out all of my recommended books, and check out all of my links. I have been there and done that. Everything that I state is backed up by facts.
How To Lose Weight
Start with a low carb diet you don't have to count calories or worry about being hungry. A good pace is a couple of pounds for the first week and then a pound per week after that. This would total about 56 lbs or 25 Kg per year. Cutting down on sugar, starches, and high processed carbs helps in the weight loss. Cutting out sugar completely will ensure you lose weight. The weight loss will not be the same for everyone. A low carb diet will not starve you, fill the void with fats. You are going to be eating this way for the rest of your life. You will make a positive habit change.
The weight loss process might seem slow but you will lose weight faster than you put it on. Patience is a virtue. As your body reshapes and slims down so will your insulin sensitivity. You will notice that your pants will fit loosely and your belt will move in a notch or 2. There may be times when nothing happens, don't worry stay with the plan.
Part of the low carb diet is eating healthy high fats, eat lots of fat until you are full. Make up the difference in fats, other wise you will be hungry and revert back to your old diet. Liberally use butter to fry food, add lots of cream to sauces and lots of olive oil in salads. Natural high healthy fats and lots of it will keep you feeling full.
Carbohydrate Restriction
Carbohydrate restriction is the key to losing weight along with cutting down on proteins. A free without the use of an app method of losing weight. Carb restriction is different for everyone. Some people can ingest 200 grams of carbs per day and not get fat. 200 grams per day is a very high amount. This will not be easy, you will need to work and experiment with your carb intake.
Dr. Bernstein recommends that diabetics restrict themselves to 45 grams of carbs per day. For those of you that are not diabetic, start with a limit of 100 grams per day. As a result each one of your meals is 33.3 grams, times 3. Or if you eat 2 meals it will be 50 grams per meal.
Counting carbs and protein is a must, if 100 grams does not work, lower it to 75 grams. If that does not work, try 50, 25, and 20, whatever works. Once you find that amount, give it a try. Do not think that the amount is too little because you can make it up with fats. The plan should take 2 to 4 weeks or 6 weeks it depends on how you adjust. Change the plan accordingly, if it is not working for you, it will be a work in process. Fruits are high in carbs, goes easy or avoid, if your diabetic avoid. Carbs equal sugar.
Dairy, milk, and yogurt contain a high amount of lactose. Lactose is not sweet and is broken down into glucose and galactose. Milk also contains protein which will also affect insulin secretion. You can test each one of these foods to see if you can tolerate or if it obstructs your weight loss. Lactose intolerance means no dairy.
Carbohydrate Tolerance (Insulin Sensitivity)
Some people have a high tolerance they can eat food (carbohydrates) and need a small amount of insulin to metabolize the food. On the other hand some one that is carbohydrate intolerant can eat the same food but their insulin will go up. This means a person will need more insulin for the low carbohydrate tolerance which is driven by insulin resistance a fat storage hormone.
The Inuit
Ketogenic, may be the only solution if you are severely diabetic, this means low to no carbs, protein and a high fat diet. The Inuit in the Canadian Arctic consumes a protein and fat diet of whale, seal and fish. Surprisingly, they have the lowest rate of heart disease, cancer and no type 2 diabetes(6). How can they have type 2 diabetes? Well of course, they cannot, there is no sugar in their diet.
The key is to eat low carb healthy whole natural unprocessed foods. Most of the foods have labels from manufacturers, and list carb content, if you are not sure google it.
How Often Should You Eat?
Diet is the most important factor and you must work on perfecting this. Experiment and eat 3 meals a day and make adjustments, cut out the snacking and quit sugar. Why do we eat 6 times a day? Breakfast, snack, lunch, snack, dinner, snack and snack to no end. Consequently, obesity is epidemic and therefore, eating habits must be changed.
When you are not eating, you are not secreting insulin. Insulin is secreted in the presence of blood glucose, and causes fat storage. The goal is to keep insulin secretion to a minimum.
Here is a typical meal plan that you can try:
Meal 1 – 4 eggs, scrambled, with a small green pepper, 1 ounce of cheddar cheese, 3 crimini mushrooms, cooked in 3 tablespoons of butter. Over the course of the day 3 or 4 cups of coffee with 2 tablespoons of 34 % whipping cream, and 1 bottle of water. Equally important, seasonal vegetables can be substituted. On the other hand, limit your fruit consumption because fruits contain fructose.
Meal 2 – Coleslaw or lettuce salad with an avocado, cherry tomatoes, cheddar cheese with high fat yogurt, 1 tablespoon of natural peanut butter (no sugar or hydrogenated oil) and 3 boiled chicken legs. The chicken can be substituted with any protein to your liking. Beef, fish or pork. Have another bottle of water. After dinner, at the end of the day, a cup of black or green tea. Stop no snacking.
Trial and Error
Make adjustments to the carb content, work on it until you get it right. Keep lowering your carb content and eventually you can quit sugar. Cutting out sugar additives is a good idea too.
Teach yourself nutrition, learn how to cook, additionally, you must be self sufficient. Why? So that you do not have to depend on anyone else. Thus, the problem with take out and eating out is you do not know what people add to the food.
Grocery shop for healthy food, take your time, and buy the freshest food that you can. Finally, be a savvy consumer and stay away from processed food.
Intermittent Fasting
Is an excellent way to keep your insulin sensitivity low. Another way to reduce and burn fat without using an app. Adjust your meals by fasting and eating 2 or 3 meals a day and fast when you are not eating. The goal is to keep insulin sensitivity in the normal range. As a result, you may want to log/record how much time you actually spend fasting.
My schedule for eating is Monday, Wednesday, Friday, Saturday and Sunday fast for 16 to 18 hours with 2 meals. Tuesday and Thursday will be a 24-hour fast with one meal. I will adjust this schedule according to my next day fasting glucose, if it is higher than 5.5 mmol/L or 99 mg/dl. I will add a third day of 24 hour intermittent fast.
Experiment and test, as well as, test and measure your blood glucose. Finally, after doing this for a few months you should be good enough to make adjustment as needed. The good habits will start to burn in.
Exercise, Do You Need It?
In reality, you do not have to exercise, but why would you not exercise? Moreover, everyone knows that the benefits far outweigh anything else. Of course, you do it for your well-being, but only if you can and are not injured. Use some common sense, start slow and build up. For those of you that can exercise, why would you not?
Start by walking for 5 minutes and build up to an hour a day, every day. Additional exercises like push-ups or planks, benefit your cardiovascular system, but only if you can. Do not over do it, if you are sore then stop. Unfortunately, I cannot hold your hand, or motivate or watch you. So start slow, go easy, be safe and take care.
Diabetic neuropathy (nerve damage) means you have to use the utmost care. Check your feet for any kind of ulcers or cuts. Diabetic foot ulcers with high fasting blood sugars are dangerous and you should not exercise. Wait until your weight goes down so that you can comfortably start walking. In the end you will want to start walking.
People can lose weight when they exercise. There are numerous studies to show that you can lose weight when you exercise. Equally important to start an exercise program and work at it regularly. Additionally you should gain muscle you may even gain weight, but it is all good.
Spot Train
You cannot "spot train" body fat off of a certain area of your body. For example – bicep curls and tricep curls in an effort to burn the fat off of your triceps and biceps. Of course, it doesn't work that way. The muscle will build and improve the appearance of the arm, but fat will not burn from that specific area.
Uniquely, body fat is lost systemically, from within and all over the body. You can't burn fat off of just your arms with isolated exercises. Furthermore, you cannot control where the body fat comes off first.
Benefits Of Weight Loss
losing 5 lbs will drop your fasting blood glucose
your body will slim down
your skin will look better, and acne will slowly go away
you will feel better with a sense of well-being
you will feel like you accomplished something
your insulin sensitivity will start to normalize, insulin resistance will decrease(7)
your risk for all diseases and cancer will go down.
How To Keep It Off
Experiment and change your diet as necessary, go week by week and make adjustments to your carb intake. Stay focused and count the carbs to determine daily requirements. The long term goal is to be regular. Special events like birthdays and holidays will introduce high carb processed foods. Avoid and explain to people that you are on a diet.
Resist the urge to eat fast foods and high carb snacks. Alcohol, smoking and drug use increases your risk of insulin resistance, avoid if possible.
The low carb restriction will require dedicated work and it will not be easy. A healthy lifestyle will enable you to meet short and long term health goals.
Some studies have shown that overweight people often eat more quickly than thin people. This is an observational study and does not prove causation, so approach this finding with caution. Eat slower, and make sure you notice when you are full. Take your time to fully enjoy your food.
A final note, if you think that you are not maintaining your weight loss, then cut down on your fat intake. Go slow and monitor your food.
In Conclusion
Lose weight keep it off by lowering your carb intake to fit your weight loss needs. Stick to a regular schedule of eating, intermittent fasting and daily exercise. Try to keep the stress level low and try to get 7 to 8 hours of sleep every night.
Use common sense, if you do not feel good stop. Consult your doctor if you do not feel well . Losing weight drops insulin resistance.
Get motivated and help yourself, start your carb restricted diet immediately.
Prioritize your health, your health is everything, you are number 1. See your doctor and get a blood work up for insulin resistance and diabetes.
I thank you for dropping by and reading this post.
I welcome and appreciate questions, comments and concerns. Please send me an email.
Food is your Best Medicine: The Pioneering Nutrition Classic, Henry G. Bieler, July 1987, Ballantine Books
The Art and Science of Low Carbohydrate Performance, Jeff S. Volek, June 2012, Beyond Obesity LLC
The Obesity Code: Unlocking the Secrets of Weight Loss, Jason Fung, March 2016, Greystone Books
The Complete Guide to Fasting: Heal Your Body Through Intermittent, Alternate-Day, and Extended Fasting, Jason Fung, October 2016, Victory Belt Publishing
Good Calories, Bad Calories: Fats, Carbs, and the Controversial Science of Diet and Health, Gary Taubes, September 2007, Alfred A. Knopf
References
1. https://www.marketresearch.com/Marketdata-Enterprises-Inc-v416/Weight-Loss-Diet-Control-10825677/
2. http://www.helpingyouengineeryourfuture.com/habits-work-smarter.htm
3. https://www.ncbi.nlm.nih.gov/pubmed/9467581/
4. https://www.mayoclinic.org/diseases-conditions/type-2-diabetes/symptoms-causes/syc-203511933.
5. https://drhyman.com/blog/2014/04/10/calories-dont-matter/
6. http://www.theiflife.com/the-inuit-paradox-high-fat-lower-heart-disease-and-cancer/
7. https://www.ncbi.nlm.nih.gov/pubmed/11225637