I want to help you manage your type 2 diabetes naturally. Controls For Diabetes may collect a share of sales or compensation from the links on this page.
The Anti-Cancer Revolution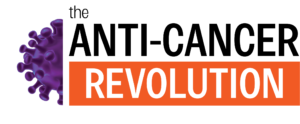 Cancer options: conventional, alternative, integrative or holistic? The Anti-Cancer Revolution free and online from Monday June 17, to Sunday June 23, 2019.
Eleven days before his first birthday, Ryan and Teddy Sternagel's son Rider received a stage IV cancer diagnosis. He had a massive tumor growing out of his spine threatening to paralyze or kill him at any moment.
It was the worst day of their lives.
Ryan and Teddy started on a quest to research, discover and try new approaches — not caring if they were conventional, alternative, integrative or holistic — they just wanted something that worked.
It's now five years later, and all that remains of Rider's cancer is a bit of scar tissue.
Ryan and Teddy have made it their mission, in part, to share their wisdom from this endeavor with the world, especially those focused on the prevention and treatment of cancer.
—>>Click here to register for The Anti-Cancer Revolution series of expert talks!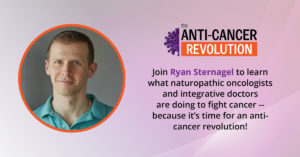 It's truly an engaging story.
Their quest put them right in the middle of two conflicting ideologies: conventional medicine discouraged them from looking into nutrition and integrative therapies, while the alternative world told them not to do any conventional treatments.
Dr. Paul Anderson, who focuses on out-of-the-box cancer therapies, perhaps says it best, "I have seen this great divide between standard Western medicine, integrative medicine, naturopathy, etc. There's nothing about the divide that helps a patient. The more those things are together and considered in a rational way, the better the outcome for the patient."
The Integrative Approach
Through taking an integrative approach, using the best of both worlds, Ryan and Teddy helped save their son's spine, cut the conventional treatment and the expected standard of care in half, and turned down all secondary drugs.
Consequently, Rider was always the healthiest-looking patient on the oncology floor!
If you're like Ryan and Teddy, you want to know what your best options are without feeling pressured. Then join me for The Anti-Cancer Revolution.
This free, online conference is hosted by Ryan. Features more than 40 of the top integrative medical doctors, naturopathic oncologists and cancer researchers in the world.
—>>Click here to register for The Anti-Cancer Revolution series of expert talks!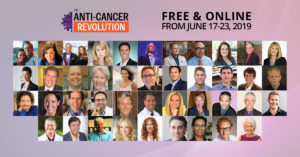 It's a revolution against cancer, and the dogma from both sides. Alternative and all-natural approaches to cancer are covered right alongside the best ways to naturally reduce toxicity. Side effects mitigated and even increase the effectiveness of conventional treatment.
In summary, this is a truly integrative event that will change the way we think about healing from cancer!
Do not forget the Encore Weekend Saturday June 29, to Sunday June 30, 2019.
Thank you,
Jimmy.
P.S. When you register today, you'll also UNLOCK Ryan's powerful, 10-page eChecklist, The Ultimate Cancer-Proof Home eChecklist, to help remove toxins from your home, starting today!